Ngô Văn Sở Street Quy Nhon Street Food
A couple of streets back from the beach, Ngo Van So street is home to many eateries serving a variety of Quy Nhon street food. Popular across every menu here is Nem Nuong (grilled pork roll), Nem Chua (fermented pork roll) and Tre (fermented pig's ear). This is normally served as a platter along with rice paper, cucumber, fresh leaves and fried rice noodle roll.
Nem Nuong is made from minced pork and mixed with salt, pepper, sugar, garlic, and other spices. It's rolled into sticks, thread onto a skewer and grilled over charcoal. Throughout the day, you will see many women out on the streets grilling in big batches.
Tre is a treat that's famous to Quy Nhon and it's particular popular during Tet festival. It's seasoned with sesame, galangal root, chili, and garlic, and you'll often see these wrapped in a thick roll of straw like a broom.
Evenings are when the Ngo Van So street is at its busiest and the day is normally spent preparing the food. Come around 6pm to see the street packed out.
Find them at NgôVănSở, Trần Phú, Thành phố Qui Nhơn
Opening hours: 3pm – 12am
Price: Approx 120,000 vnd per pork platter ($5.20 USD)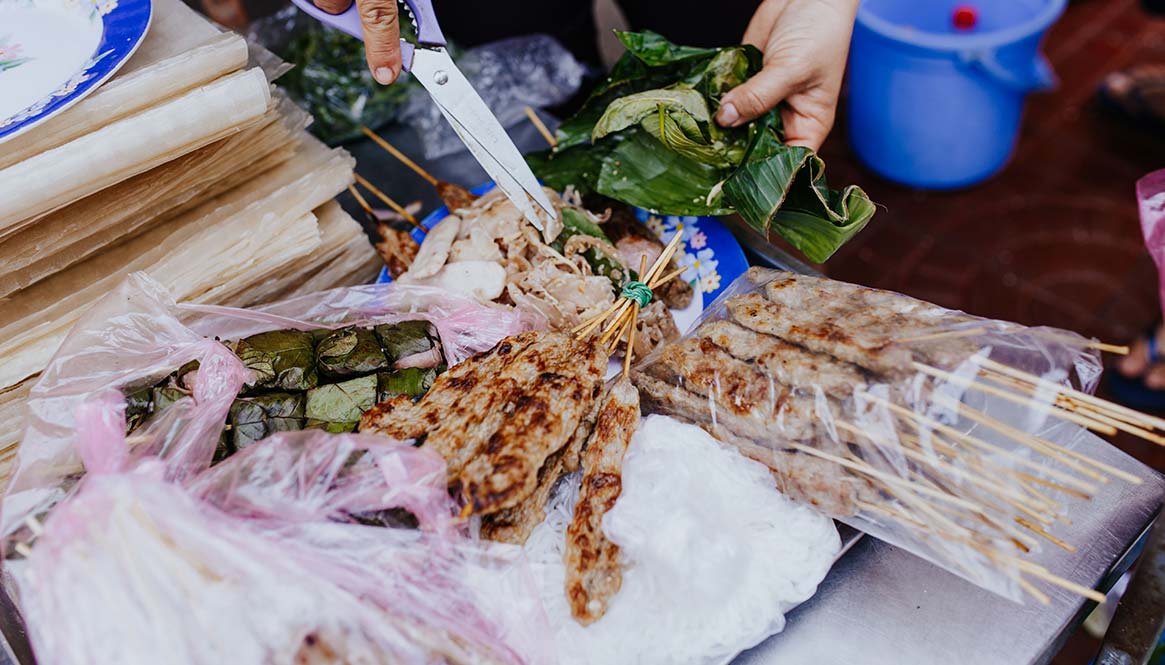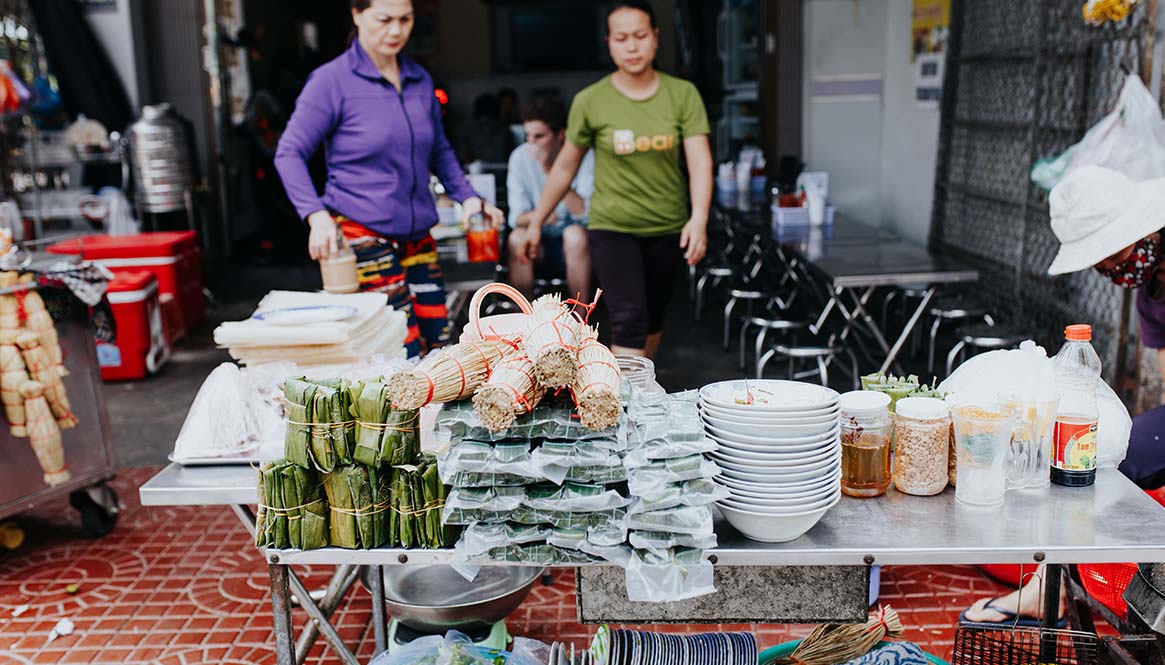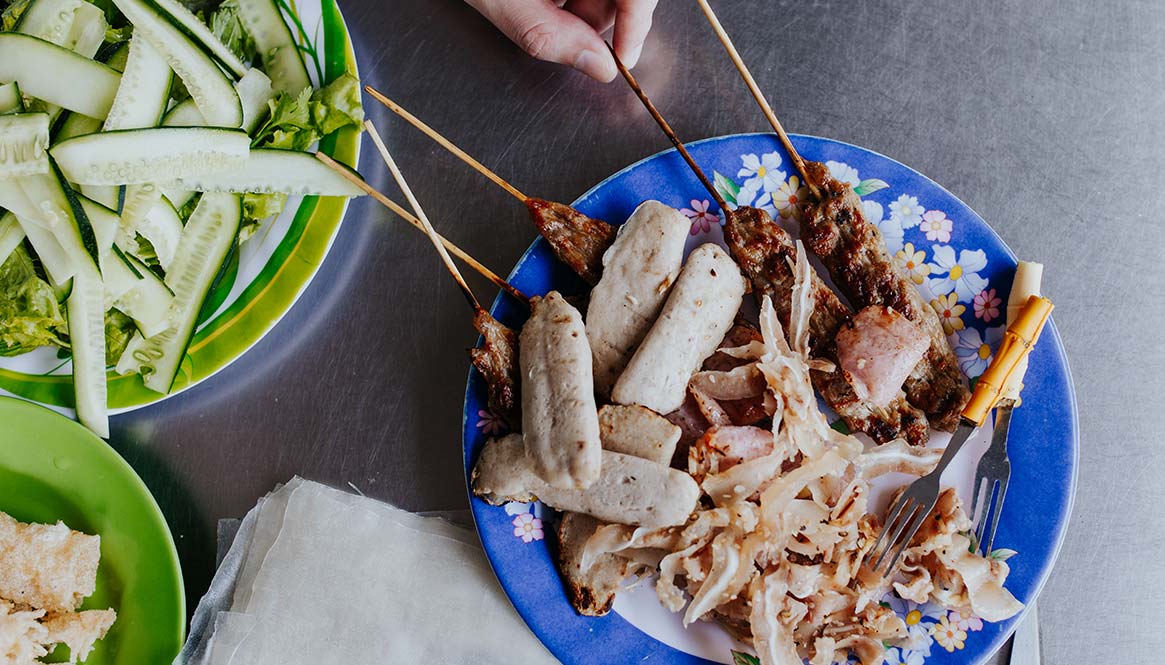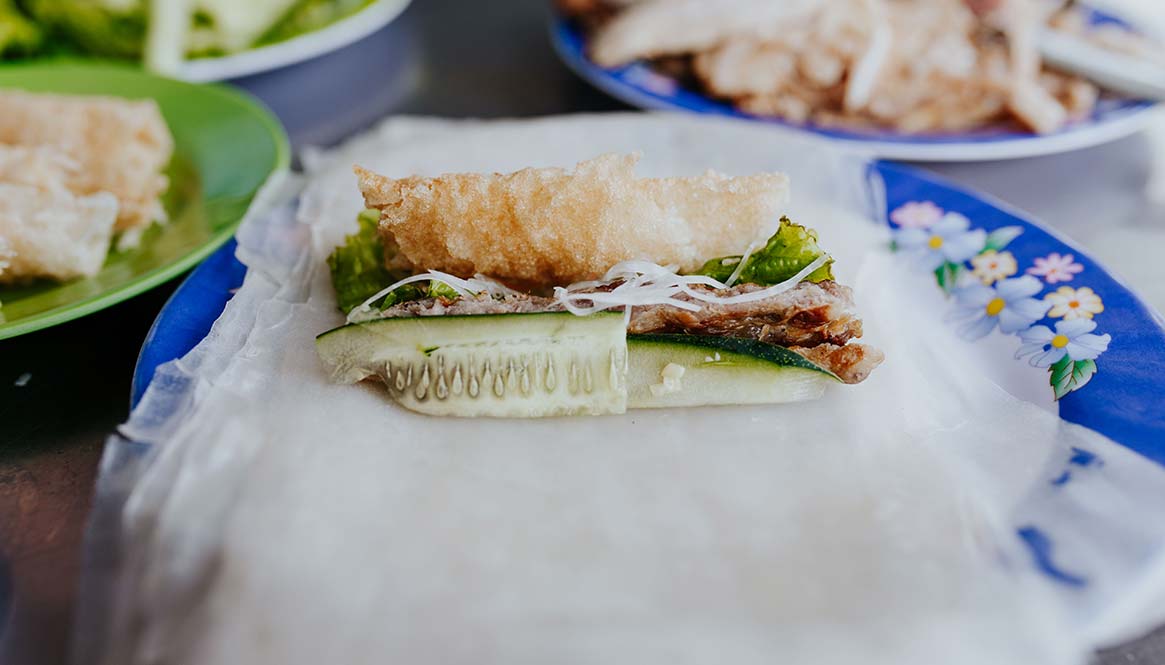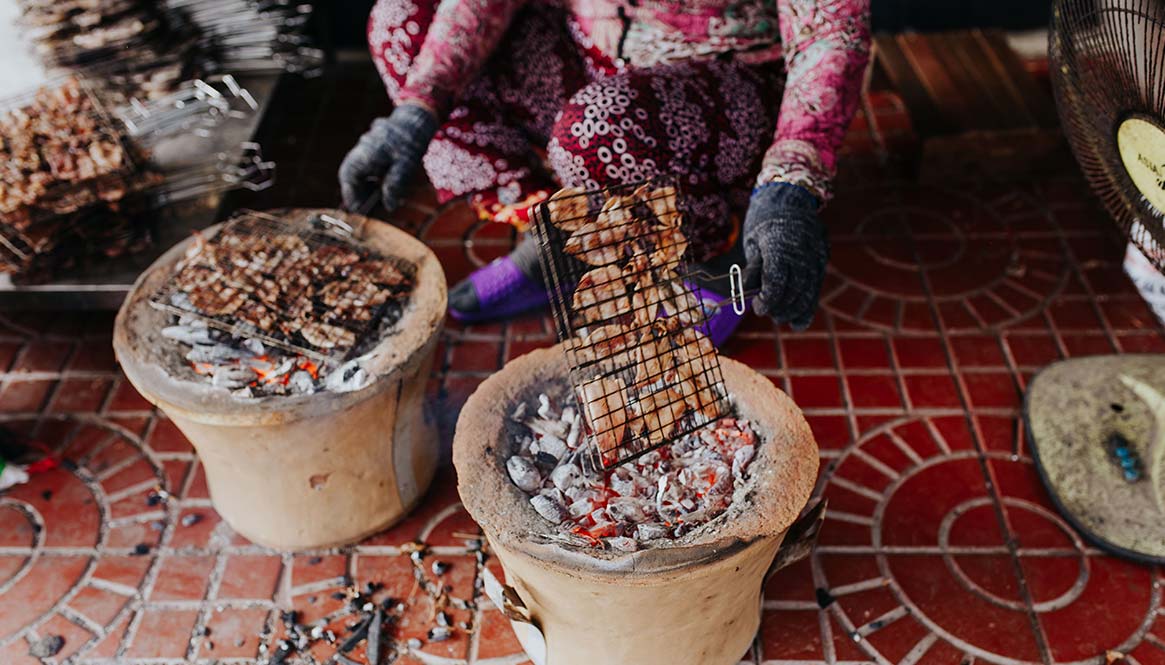 Other Local Food Specialist