Gia Vỹ 2 Quy Nhon Vietnamese Restaurant
A classic Vietnamese-style eatery with simple furniture and basic facilities, Gia Vy 2 is undoubtedly an institution in Quy Nhon. With over 450 reviews on Google, this place is definitely no secret and is well known for being an authentic Vietnamese restaurant in Quy Nhon.
The specialty here is Banh Xeo Tom Nhay, a savory pancake made with rice flour, turmeric powder and prawns, topped with onions, bean sprouts, and spring onion. There is also the option of beef here if prawns aren't quite to your taste. Once served, you can cut it into halves and assemble it into a rice paper roll with the assortment of herbs, thinly sliced mango and condiments provided on your table.
Unlike the Banh Xeo of other regions in Vietnam, these are of a typical Binh Dinh style. Cooked in a small frying pan and left open rather than folded, the pancakes resemble tiny, crunchy pizzas. Pancakes are prepared at the front of the shop, where one lady may manage up to 12 small pans on gas stoves at one time.
The owner and waiters here do not speak English but they're good at working out what you're after by showing you the options they have. If you're simply here for the specialty, just use your fingers to indicate how many pancakes you would like. We recommend two per person.
Find them at: 14 Diên Hồng, Lê Hồng Phong, Thành phố Qui Nhơn
Opening hours: 6am -10pm
Price: 25,000 vnd ($1.05 USD) per pancake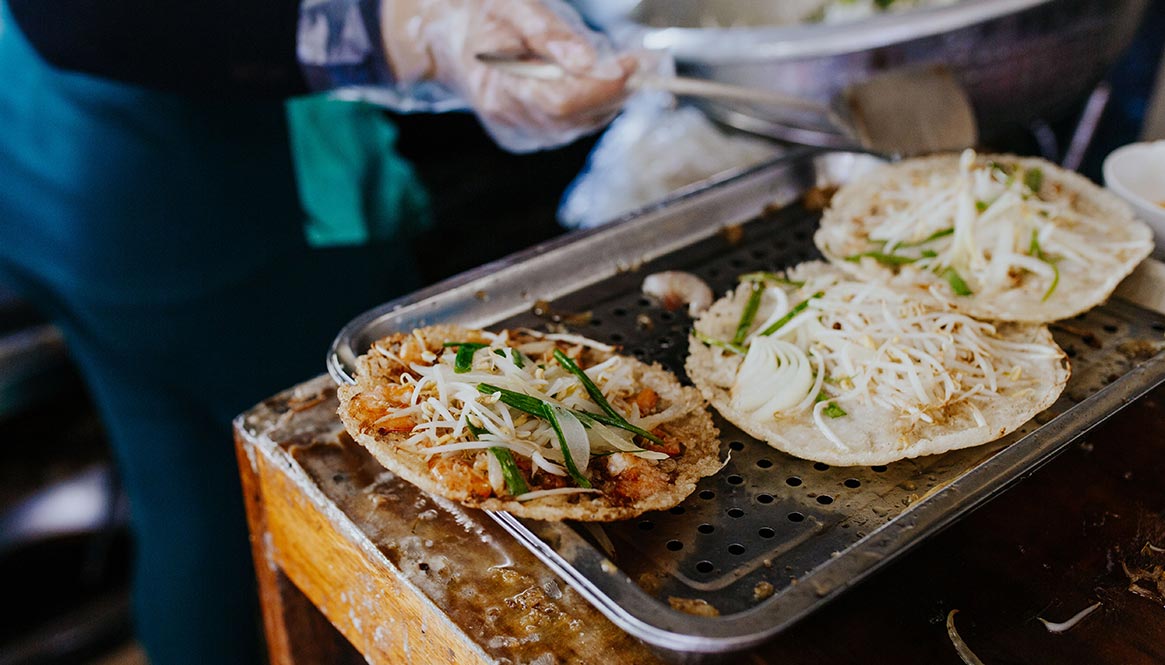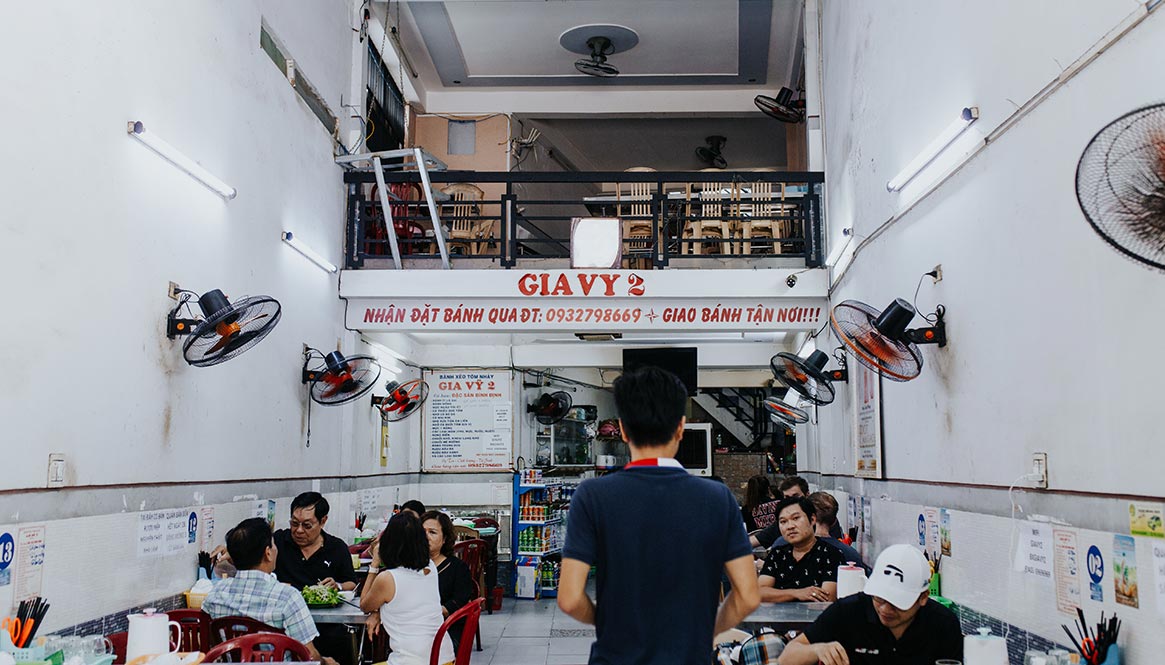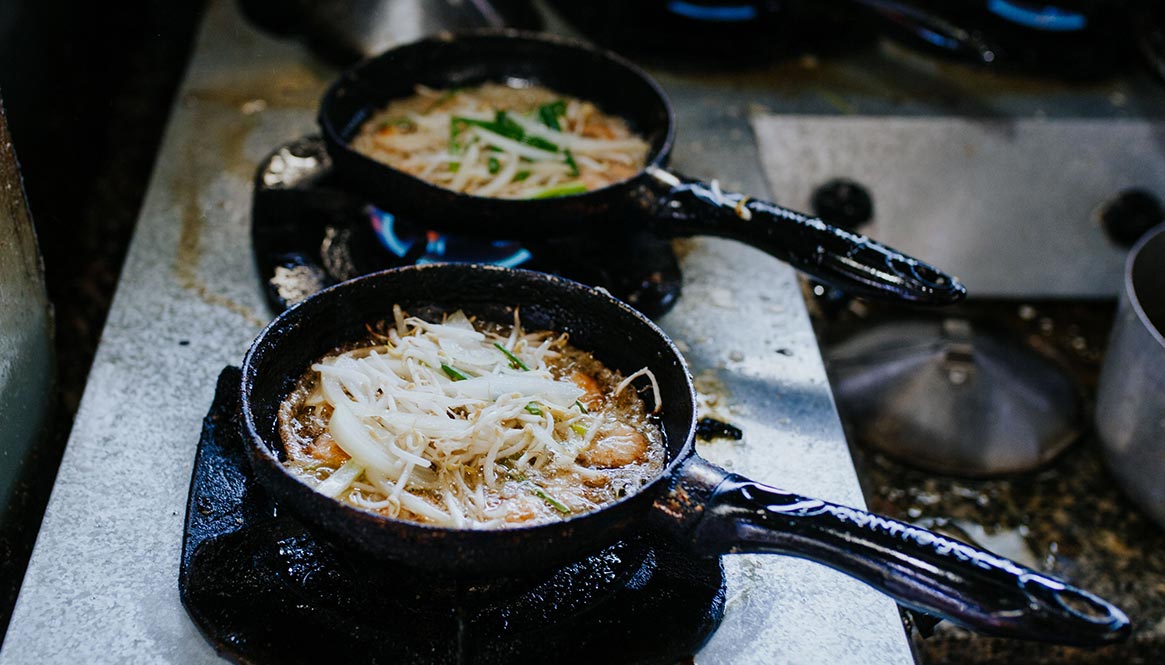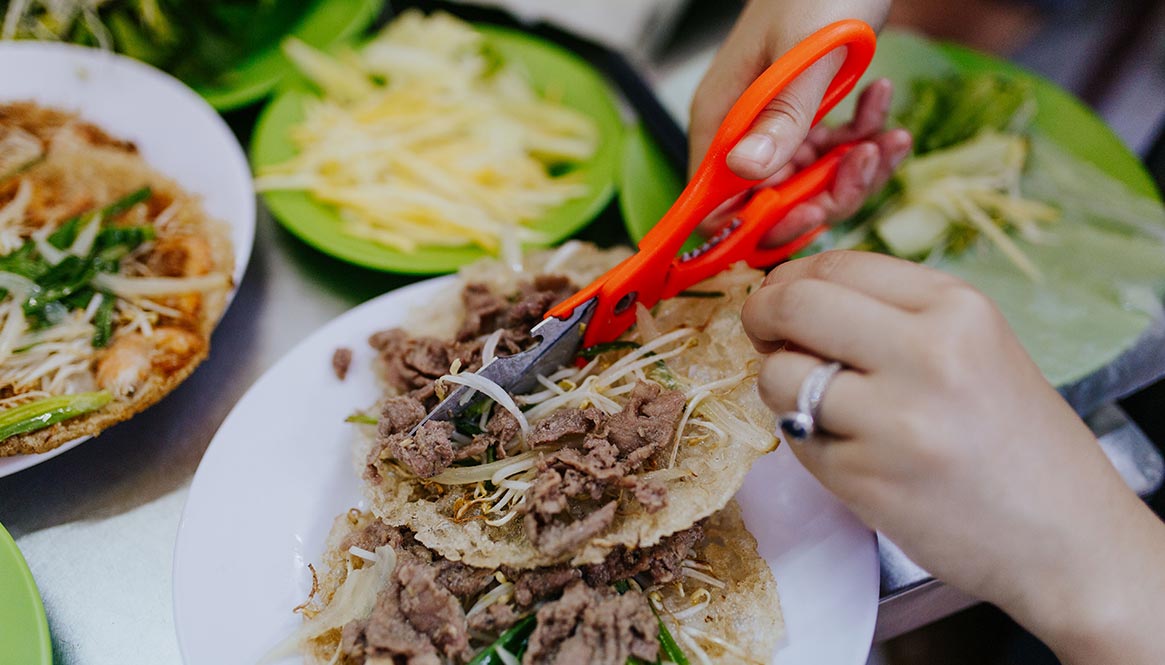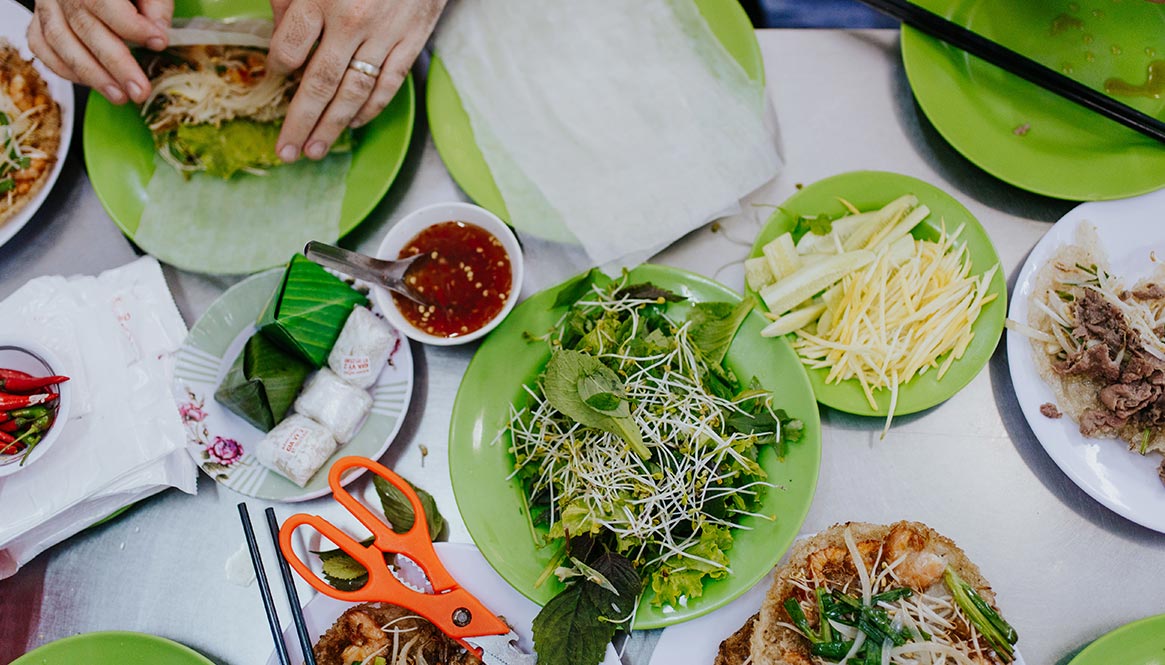 Other Local Food Specialist