Bún Thịt Nướng CÔ BỐN Quy Nhon Restaurant
Bun Thit Nuong Co Bon on 120 Nguyen Thai Hoc is the second restaurant of the original shop on 232 Tran Hung Dao. A classic Vietnamese canteen serving a variety of rice and noodle dishes, you can only order its signature Bun Thit Nuong after 2pm. Breakfast options are served between 10am to 1pm and includes three rice dishes.
Bun Thit Nuong is a popular Vietnamese dish of cold rice noodles topped with grilled pork, roasted peanuts, fresh herbs and vegetables. Grilled over hot coals, the smoky flavor of the pork adds a depth to this well-known dish. In the Co Bon version, you'll also find the addition of fermented pork and fried rice noodle roll. The dish is freshly prepared in the cabinet out the front and all ingredients are arranged on top of the noodles with a hoisin-based dressing. This is then ready for you to mix and enjoy.
Another item worth trying at this Quy Nhon restaurant is the Bo La Lop, a dish consisting of minced beef wrapped in betel leaves and grilled over charcoal. A plate of 10 will only set you back another 20,000 vnd ($0.85 USD).
Find them at 120 NguyễnThái Học, Lê Hồng Phong, Thành phố Qui Nhơn
Opening hours: 10am – 1pm, 2pm – 10pm
Price: 20,000 vnd ($0.85 USD) per bowl of Bun Thit Nuong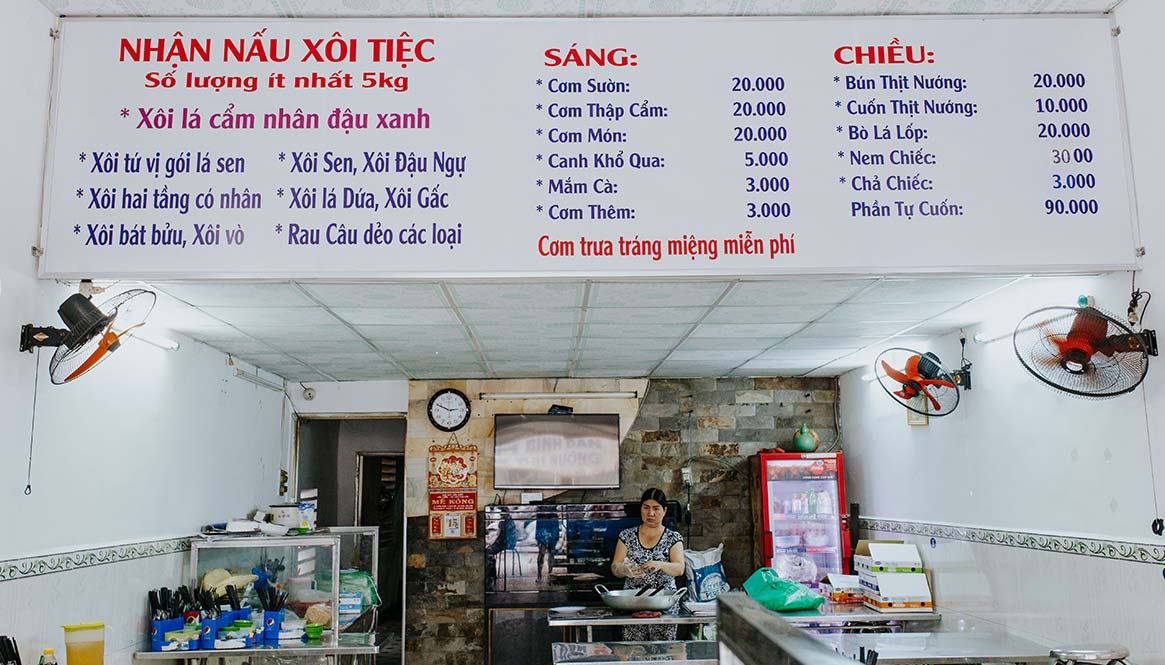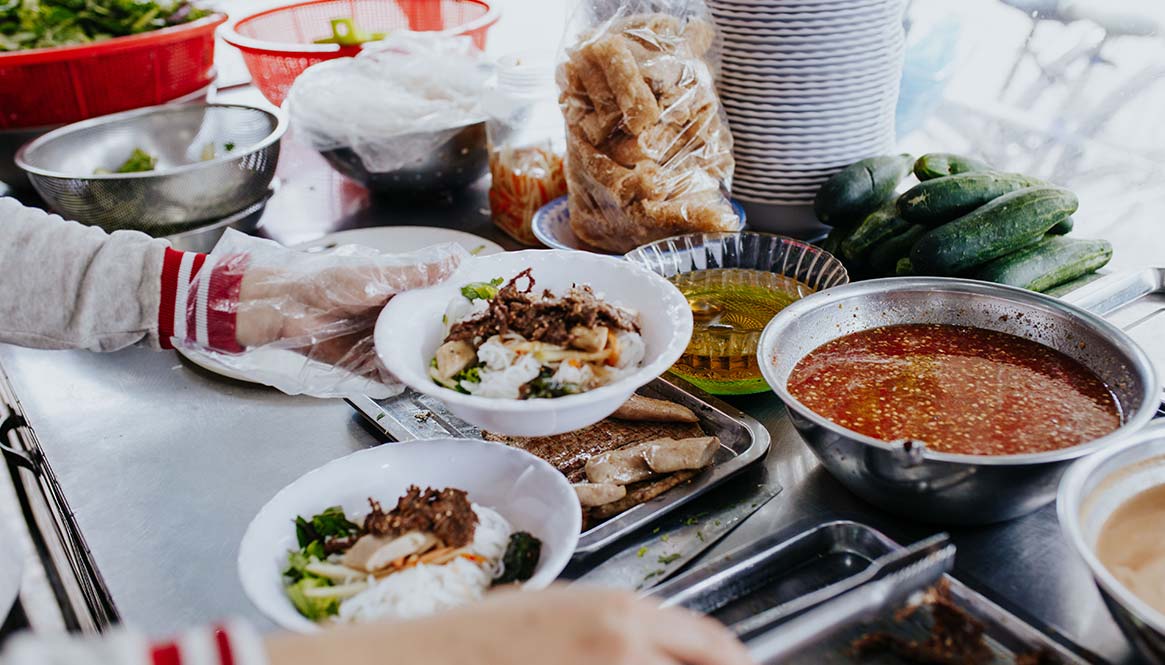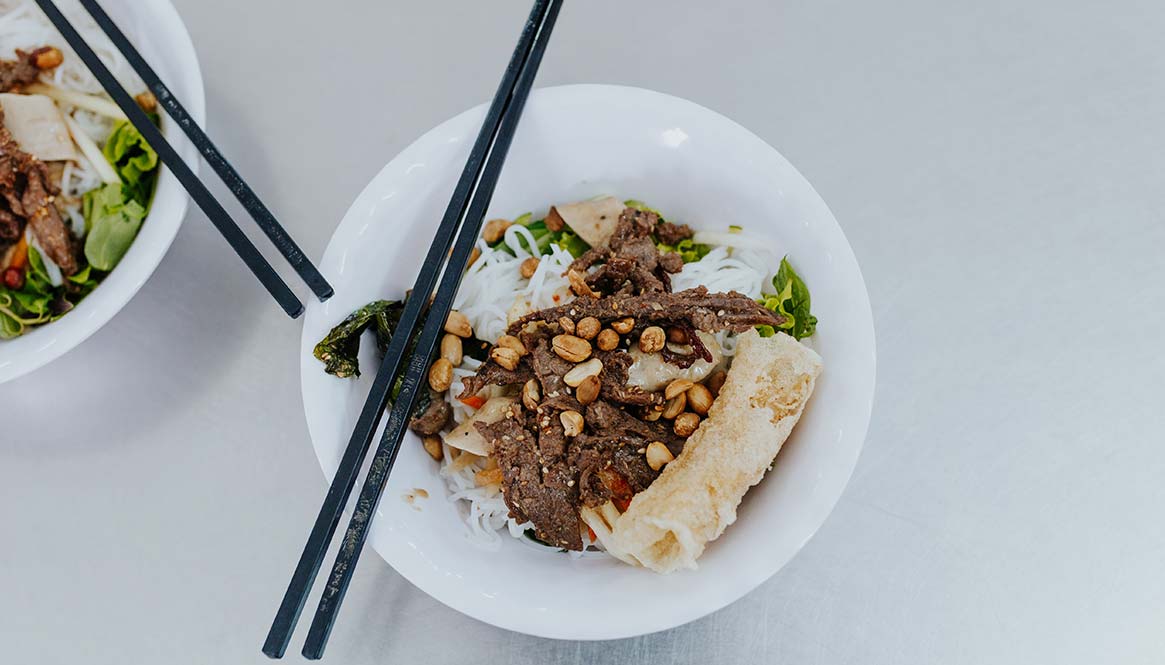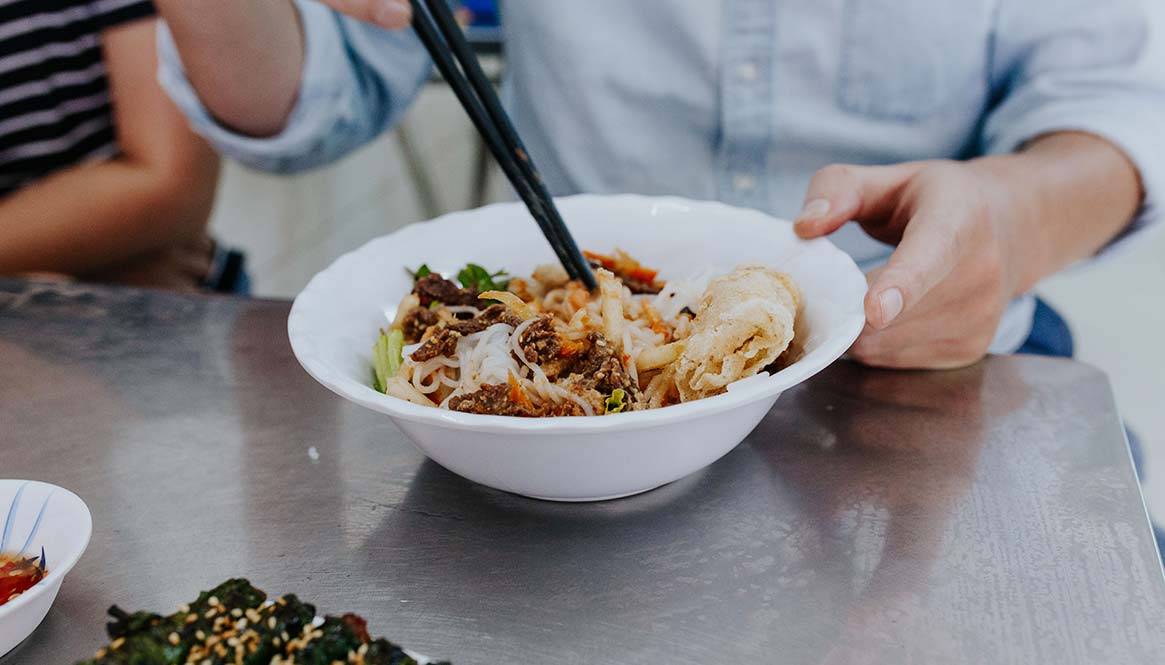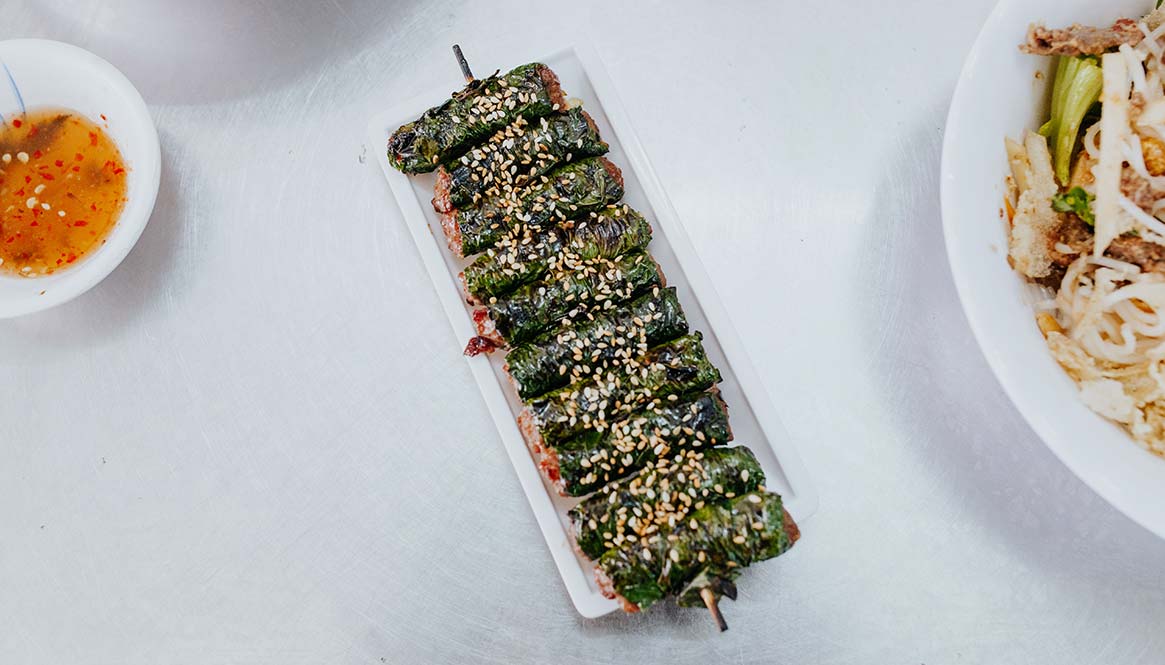 Other Local Food Specialist