Bánh Bèo Kim Đình Seafood Restaurant Quy Nhon
Open since 1977, Banh Beo Kim Dinh has passed down from mother to son. The specialties here are Banh Beo (steamed rice cake) and Banh Bot Loc (shrimp dumpling), and while they are similar to other versions found across the central region of Vietnam, they taste distinctly different.
Made with small cup moulds, Banh Beo is a small, steamed rice cake shaped like a water fern (hence its name 'Bèo'). It's thick and glutinous and usually topped with scallions, crushed peanuts and bread crumbs. Served with a spoonful of the classic Vietnamese 'Nước chấm' (fish sauce based dipping sauce), each cake is intended as one mouthful and unites the flavors in a delicate, harmonious way.
Banh Bot Loc is a small, shrimp dumpling with translucent skin, enjoyed with a sweet chilli dipping sauce. Made with tapioca starch, it gives the dumplings an elastic and chewy texture.
Located across the road from Quy Nhon beach with extra seating on the promenade, this seafood restaurant in Quy Nhon is an ideal spot to take a break and enjoy the calm surroundings. The service here is very friendly and the owner speaks some English. There is also an extensive drinks and desserts menu for those looking to stay a little longer.
Find them at 18A NguyễnHuệ, Phường Lê Lợi, Thành phố Qui Nhơn
Opening hours: 7am – 8pm
Price: 15,000 vnd ($0.65 USD) per plate (about 10 pieces)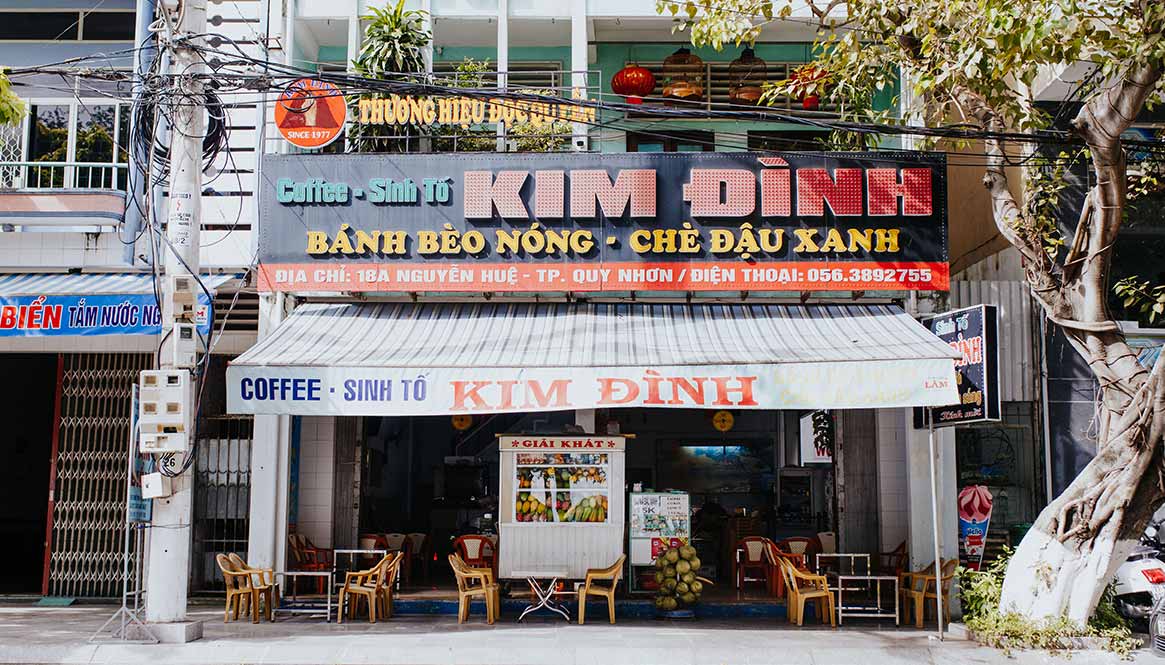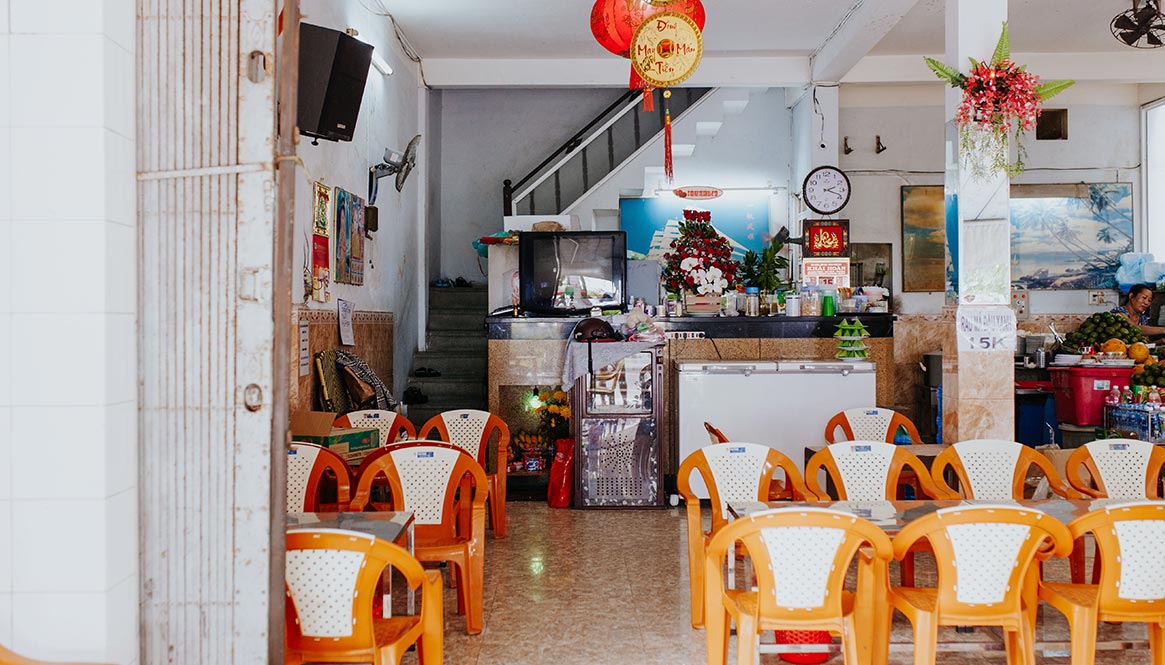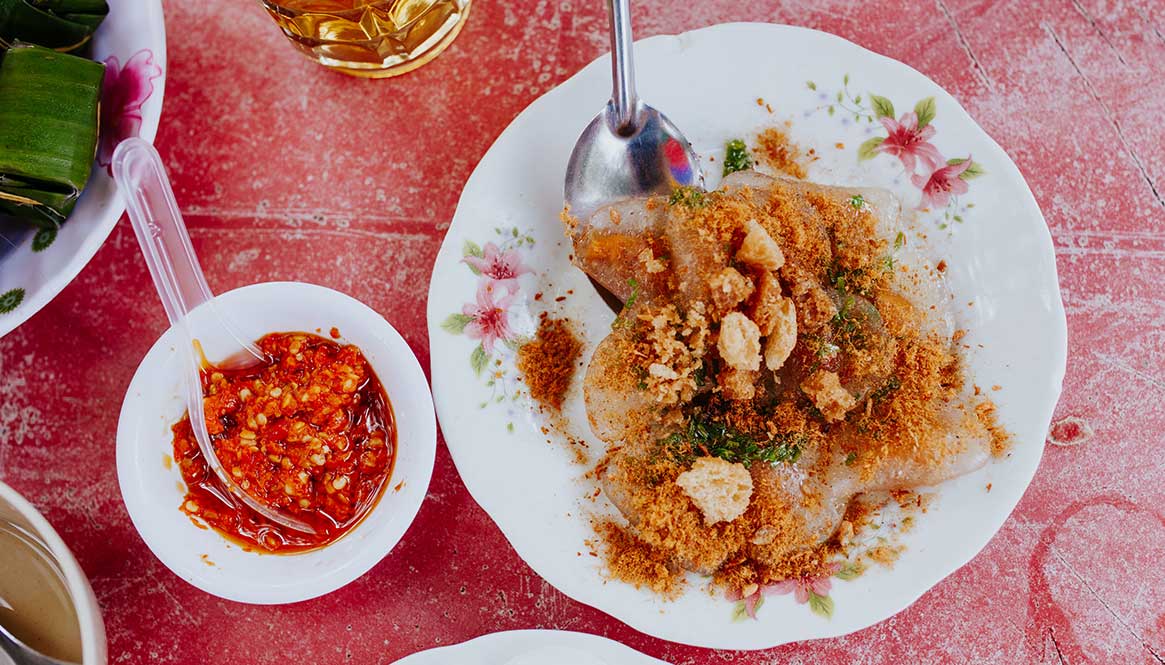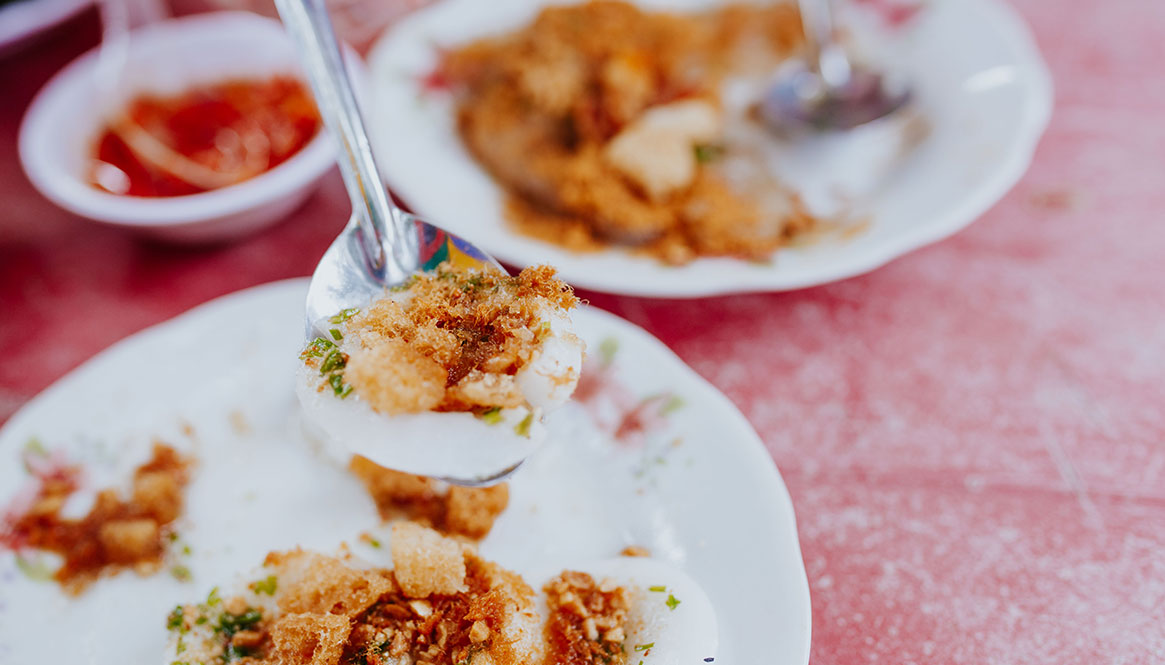 Other Local Food Specialist