Contemporary Dining to Know in Quy Nhon
Quy Nhon, a coastal city in Vietnam, is home to a population of 300,000 people. Its recent rise is thanks to its relatively untouched stretches of beachfront. With an increased number of travellers making their way to Quy Nhon, a demand for more international-grade amenities and international cuisines has emerged. In this series, we shine a spotlight on three contemporary Quy Nhon hotel dining options to try out on your next visit if you're looking for something with international flavors and service.
Sea Fire Salt at the Anantara Quy Nhon Villas
Inspired by the ocean and mountains surrounds, Sea Fire Salt is the newest fine dining addition to Quy Nhon. Here, the beachfront venue offers a la carte lunch and dinner menus featuring locally sourced seafood and imported aged meats. True to its name, each dish can be perfectly paired with rare salts from around the world introduced by the in-house Salt Guru.
Here, you can also enjoy rare vintages from all around the world, recommended by the in-house wine sommelier. There are three signature menu highlights to know at Salt Fire Salt: the signature Anantara breakfast, with made-to-order hot dishes and a Vietnamese breakfast corner; Quy Nhon locally sourced lobster that is flash grilled then poached; and lastly, a wine collection featuring over 140 rare vintages from across the world. All wines can be served thanks to the venue's use of the coravin wine system, which serves portions by the glass.
Treat the AvaniQuy Nhon
Treat the AvaniQuy Nhon is newly renovated, the latest contemporary restaurant opening in Quy Nhon featuring all-day cliffside dining. Tre features world flavors and Vietnamese delights, everything from freshly caught seafood, to sizzling steaks, and flavor-packed Vietnamese cuisine. There are live cooking stations that feature a wide range of selection. Sit back here al fresco style on the deck.
Dining by Design at the Anantara Quy Nhon Villas
Dining by Design is another newcomer with the latest resort opening at the Anantara Quy Nhon Villas. Only available on request, Dining by Design is set on a private beach overlooking the Quy Nhon Bay ensuring the utmost privacy for diners. Here, a full assortment of international and Vietnamese cuisine and beverages are available from the Anantara team. On a calm warm evening, there is no better venue than Dining by Design.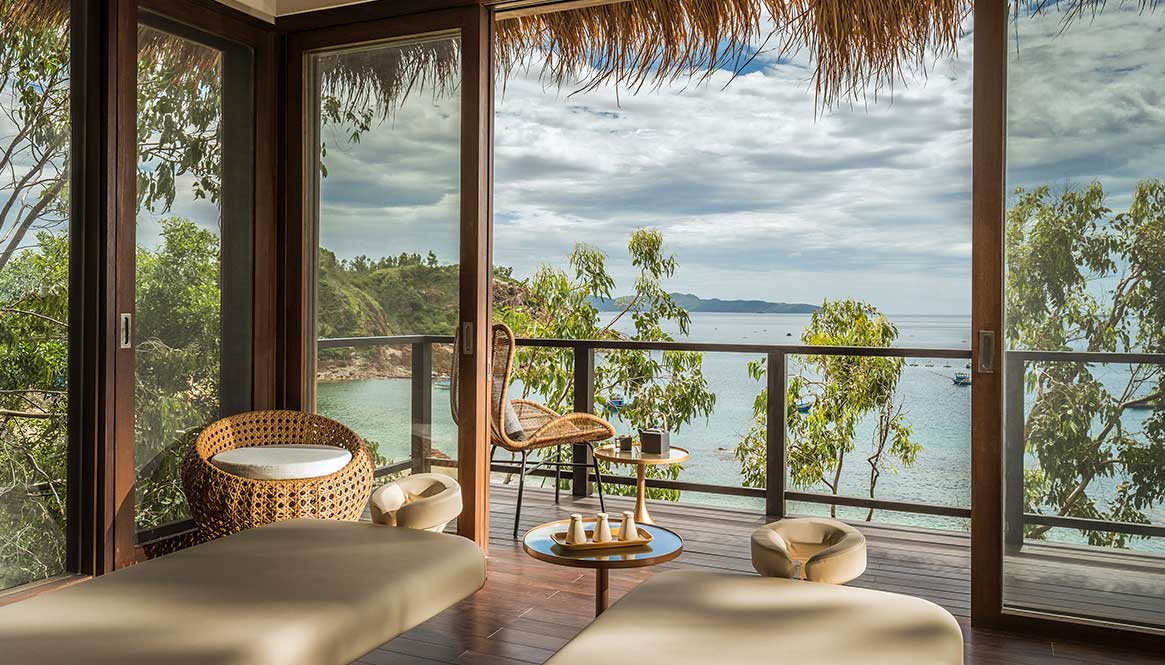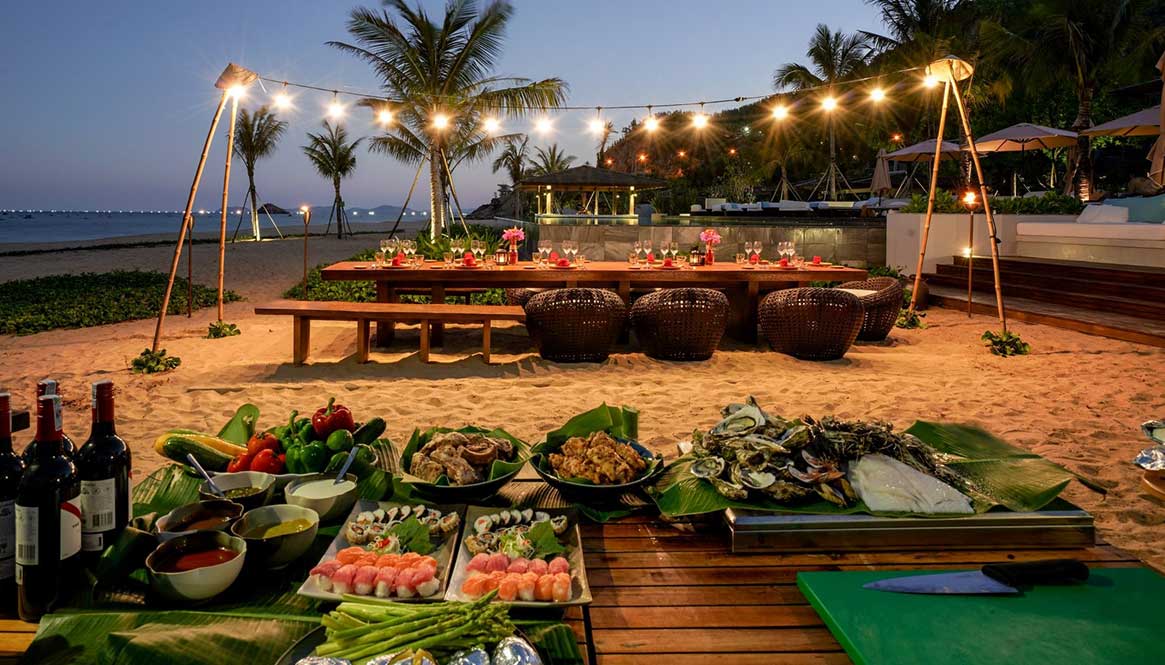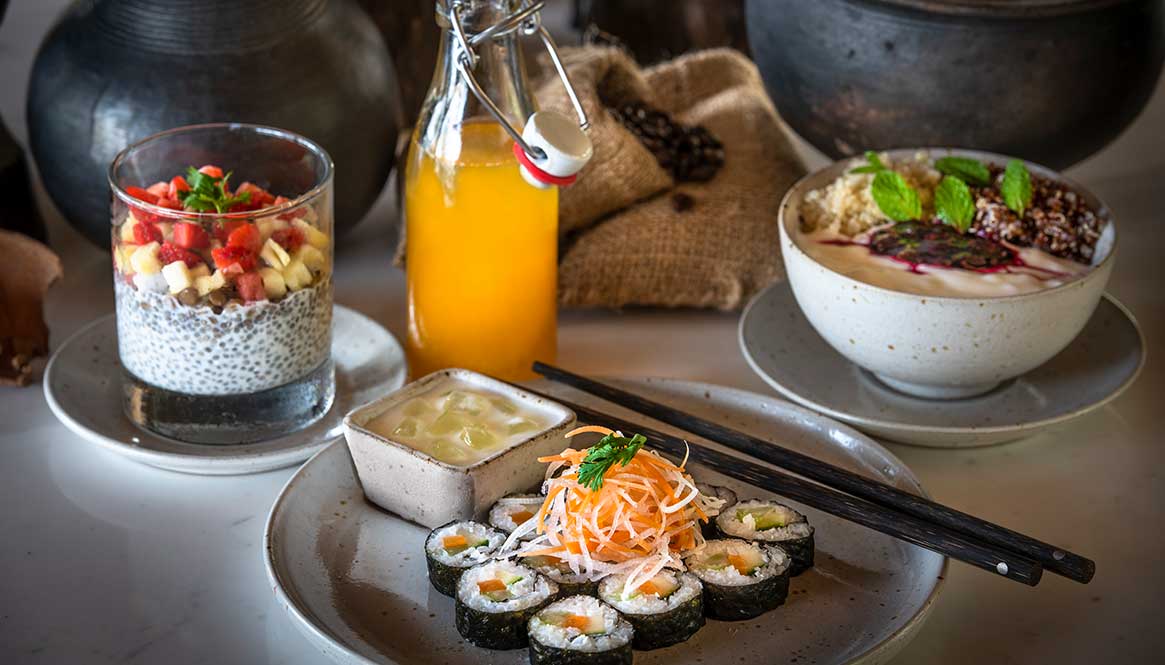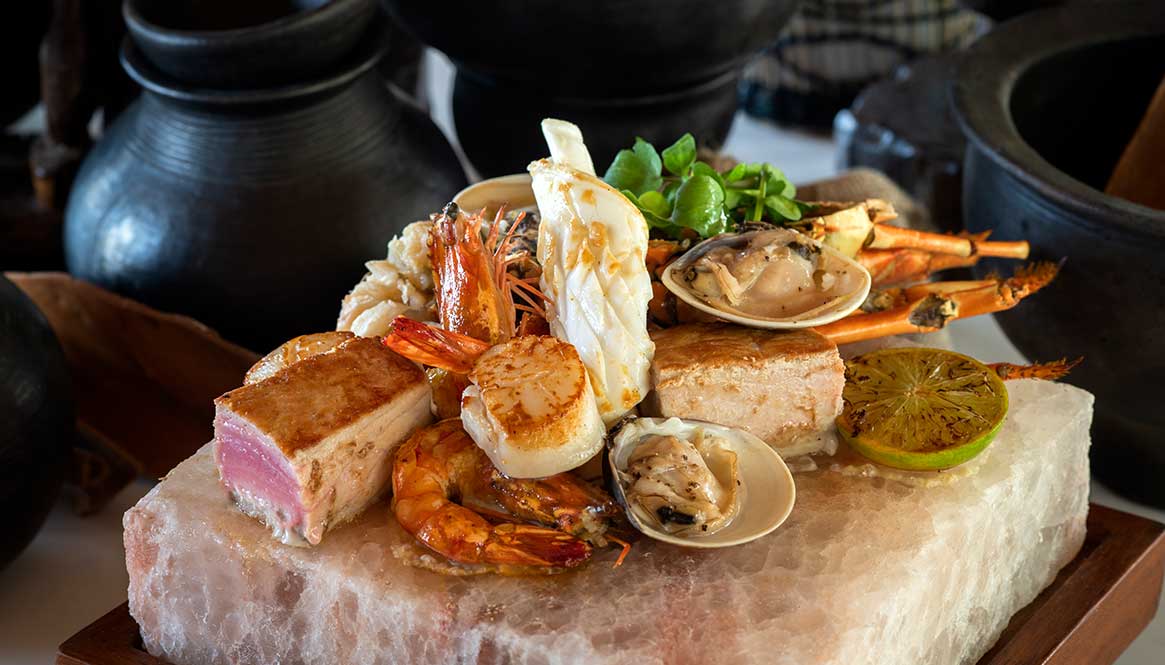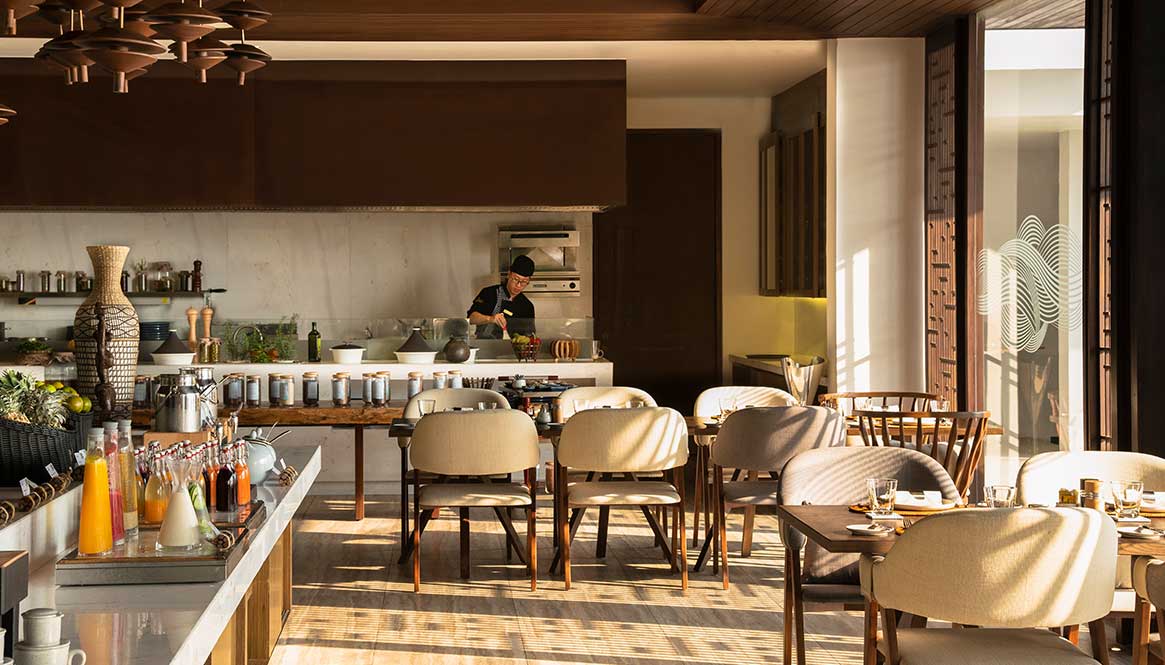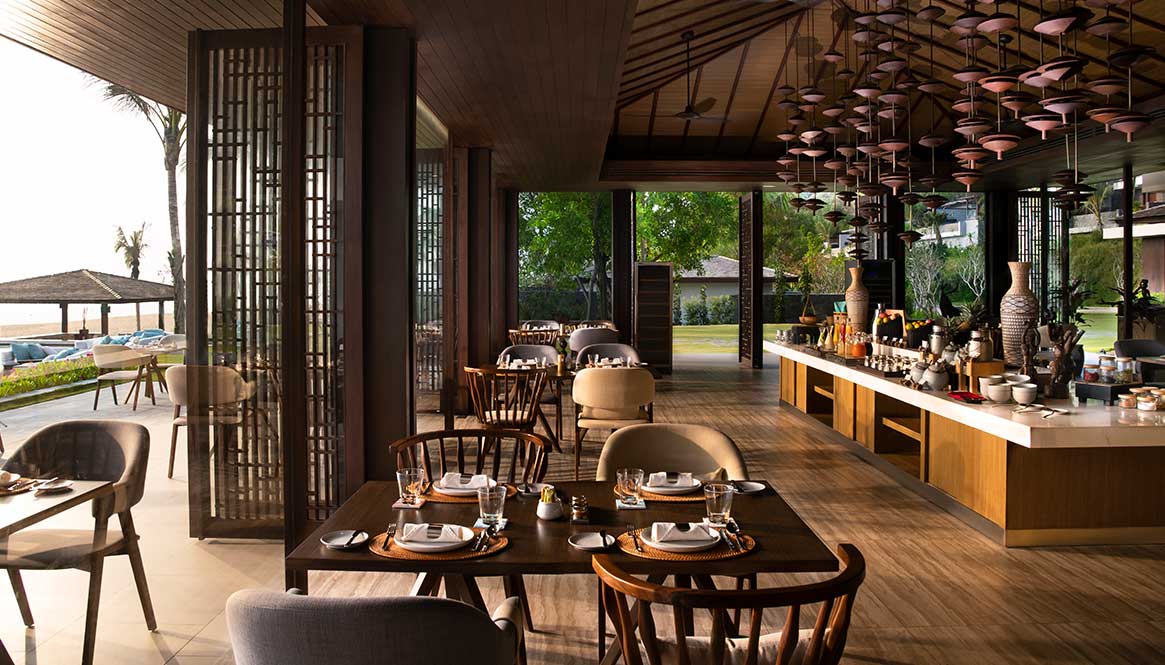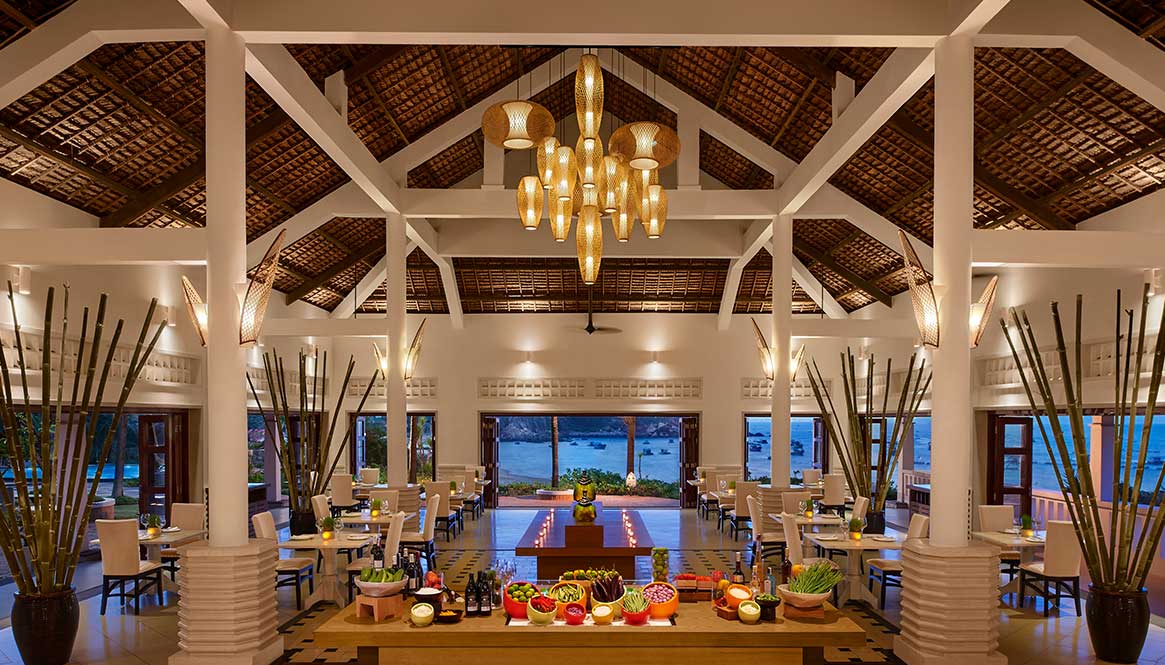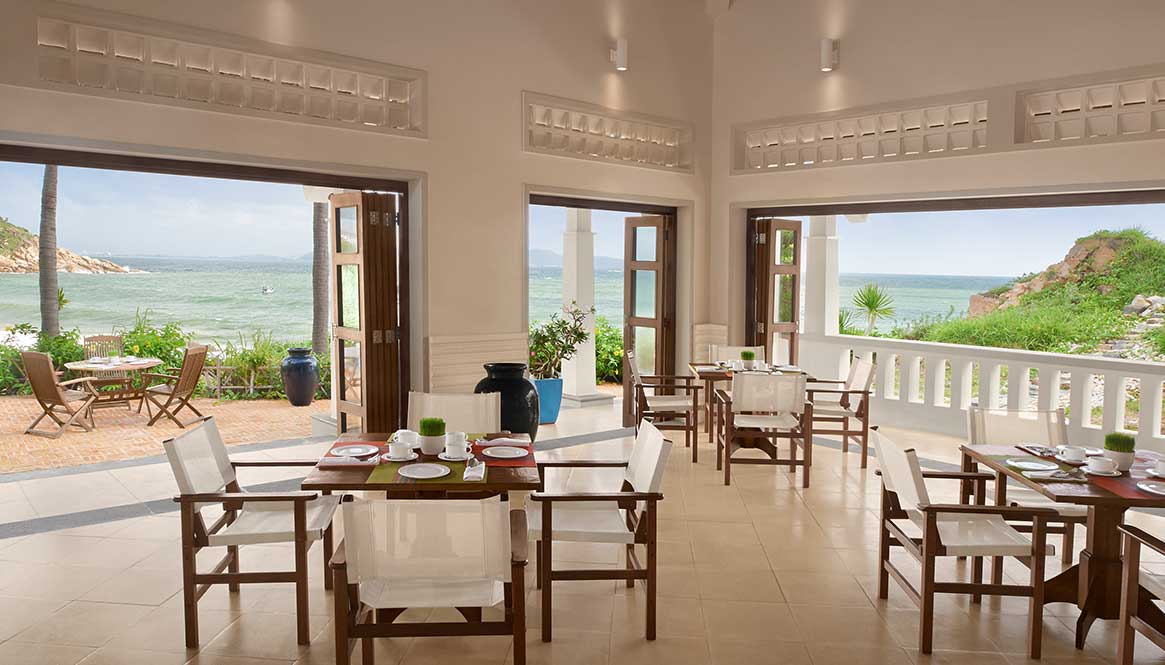 Other Chicken Restaurants